CA Brand Refresh
Role: Art Direction, Design, Brand Strategy
As one of the largest IT software companies, CA Technologies had 10+ years of products and sub-brands. The strategy behind the brand refresh revealed an opportunity to craft a graphic approach that would present CA as a B2B2C rather than a B2B mainframe company out of touch with popular tech culture.
CA products are used in thousand of other companies' software stacks, powering millions of transactions and customer experiences. In this way, CA is in customer experience company.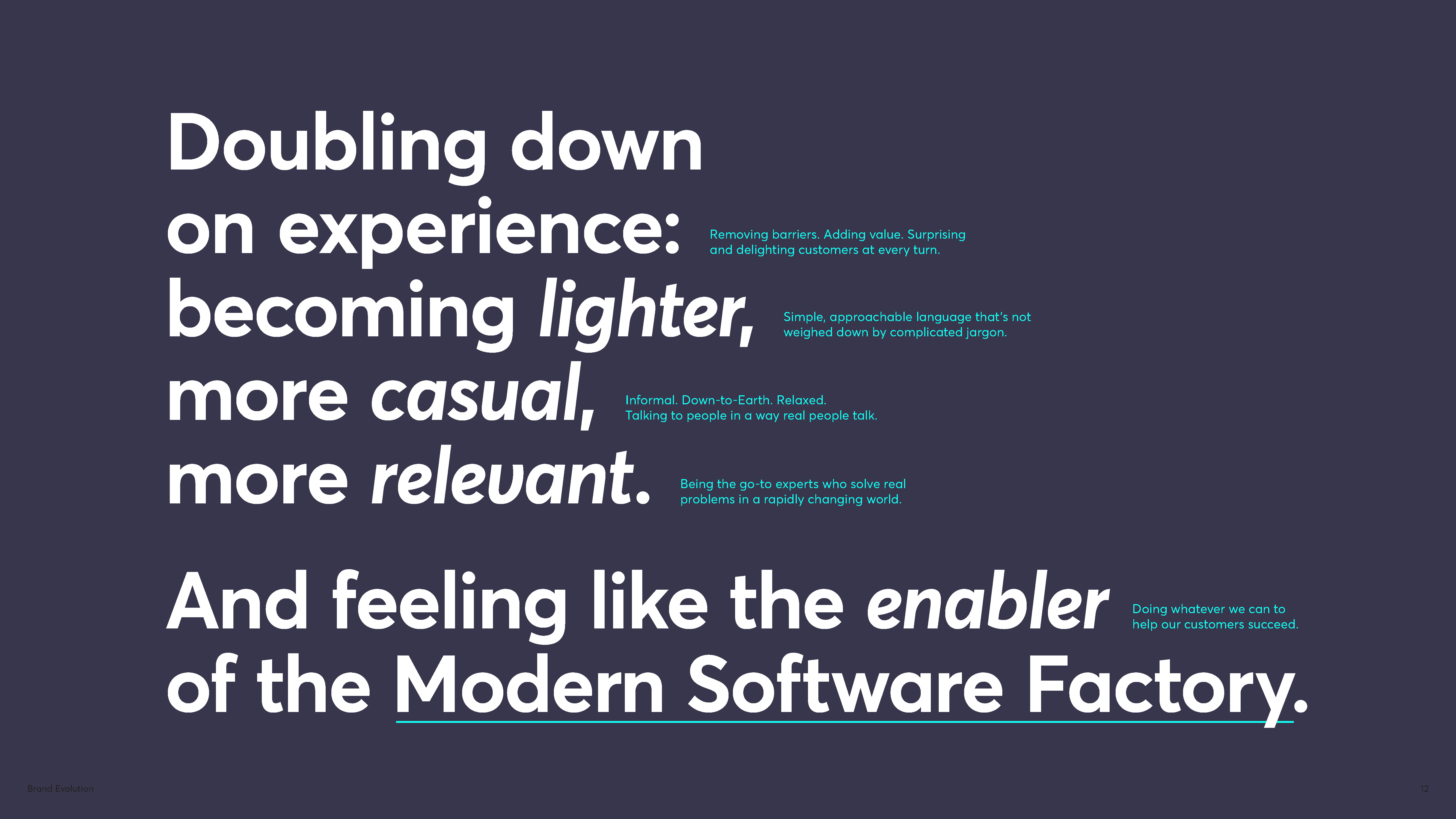 There is a conservatism in terms of graphic lanugage that CA's larger competitors present, which runs against where technology brands are heading.

CA had an opportunity to capture the vibrancy of a startup while maintaining their legacy enterprise feel.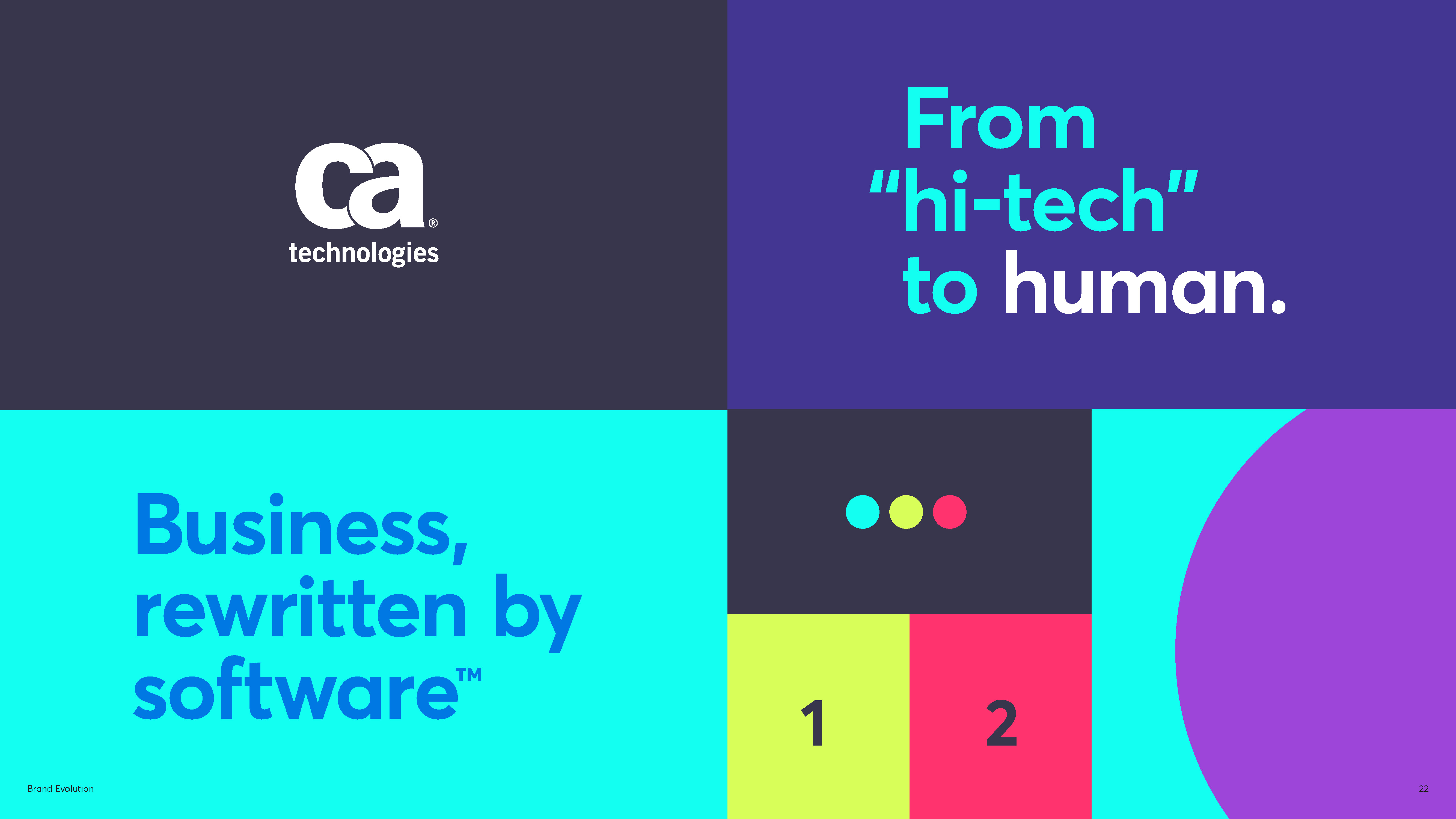 The simplicity of the refreshed logo and vibrang brand language infused all of CA's communications, from whitepapers to product UI.
After establishing CA's new brand positioning and visual language, a series of broadcast and social videos announced the refresh and CA's new position as the company offering businesses a more competitive "Modern Software Factory".

I wrote and art directed the series, which was shot in downtown LA across 3 days. During the shoot, I worked with John McNeil, the director, to coach talent and to adjust set conditions.